North Shore Dance Studio along with the Company Dancers have been putting on annual benefit concert over the past 25 years. To date, the company has raised over $100,000 to provide to various charities including organizations for Alzheimer's, Strokes, Heart Disease, Susan G. Komen Breast Cancer Foundation, Multiple Sclerosis, The March of Dimes, and many more.
The dancers, teachers, and community come together to raise funds to help out friends, family, and organizations in need. The entire weekend is spent performing for a great cause. It really brings the NSDS dance family closer during these special weekends.
This year we are pleased to announce that the Annual Benefit Concert will take place on March 2-3, 2019 at Homestead High School. We will be deciding soon on what foundation we will be donating to.
Check back later for more details.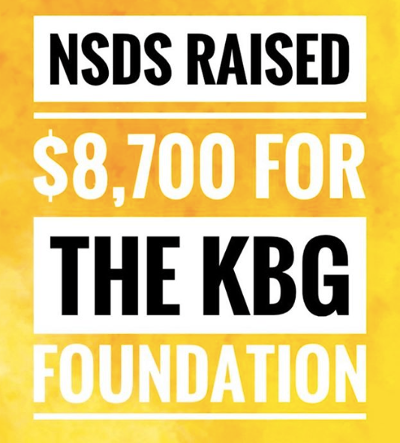 KBG syndrome is a rare disorder that affects several body systems. "KBG" represents the surname initials of the first families diagnosed with the disorder. Common signs and symptoms in individuals with this condition include unusual facial features, skeletal abnormalities, and intellectual disability.

A characteristic feature of KBG syndrome is unusually large upper front teeth. Other distinctive facial features include a wide, short skull, a triangular face shape, widely spaced eyes, wide eyebrows that may grow together in the middle, a prominent nasal bridge, a long space between the nose and upper lip, and a thin upper lip.

A common skeletal abnormality in people with KBG syndrome is slowed mineralization of bones (delayed bone age); for example, an affected 3-year-old child may have bones more typical of a child of 2. In addition, affected individuals can have abnormalities of the bones of the spine and ribs. They can also have abnormalities of the bones of the hands, including unusually short or curved pinky fingers. Most affected individuals are shorter than average from birth.

Development of mental and movement abilities is also delayed in KBG syndrome. Most affected individuals learn to speak and walk later than normal and have mild to moderate intellectual disability. Some people with this condition have behavioral or emotional problems, such as hyperactivity or anxiety. Less common features of KBG syndrome include hearing loss, seizures, and heart defects.