North Shore Dance Studio is proud to have an amazing faculty of professional dance instructors who are very passionate about the art of dance. They look forward to sharing their knowledge, experience, discipline and contagiously positive energy in every class they teach!


2019-2020 Faculty
KATIE HOLTZEN - Owner/Instructor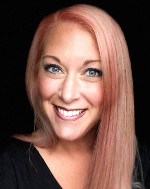 Katie Holtzen has been the owner and Artistic Director of North Shore Dance Studio since 2006. She was fortunate enough to take over as owner of the studio that had been in business since 1987.
Mrs. Holtzen began dancing at the age of 3, at Candy King's School of Dance in Circle Pines, Minnesota, which turned into a passion for choreography and performance at 15 years of age. During college , she was named President and Treasurer for the Dance Departments Student Organization. She received her BFA in dance, with honors from the University of Wisconsin-Milwaukee in 2005.
Today, Katie teaches ages 2.5-18 year olds in Tap, Jazz, Contemporary, Lyrical, Ballet, Musical Theatre, Hip-Hop, and Creative Movement, and also holds a Zumba Instructor Certificate. Katie's choreography has won countless coveted awards over the past 17 years of teaching, including many "Best Choreography" Awards. She is always trying to raise the "barre" in her choreography and teaching styles for her students. She believes at the end of the day, what is most important, is that her students leave the classroom a better dancer and a more thoughtful human being. Her students are continuously recognized and awarded for their work and talents, many receiving incredibly high praise as well as countless dance scholarships in conventions and competitions. She loves being able to watch her students grow into beautiful dancers, many whom have gone on to dance in college and to dance professionally.
When Katie is away from the studio she enjoys spending her time with her daughter Mace, her son Austin, her husband Greg, and their Lab, Abby. She is thankful everyday that she is able to wake up and "go to dance class" and not "to work", when she's at the studio, it isn't work--it's fun, getting to listen to good music, and spending the day with people she loves. She is excited to be starting her 12th season as owner and is looking forward to what this year of dance will bring!
JILL McGUIRE - Instructor
This will be Jill McGuire's 10th year teaching with North Shore Dance Studio. Ms. Jill grew up dancing at her mother's dance studio in Omaha, Nebraska. She has enjoyed dancing and teaching for over 30 years. Jill received her formal training from the University of Nebraska as well as the University of West-L.A. specializing in dance, theatre, and early childhood education. She taught dance/ music and movement to the children of the rich and famous in Los Angeles before starting a family and moving to MKE in 2000. Jill has been the first dance teacher for many of our students at NSDS and she loves getting to know the families as the kids grow up in our studio! She is also a proud dance mom and loves cheering on all the Novas during competition season.



DENIS MALINKINE - Instructor
A native Russian, Denis Malinkine graduated from the esteemed Bolshoi Ballet Academy. He soon joined the Moscow Classical Ballet in 1985 and participated in many of the Company's tours, including: the United States, the United Kingdom and Japan, among others. In 1990 he joined the National Ballet of Portugal.

In 1993, Mr. Malinkine was invited by Christopher Gable to join England's Northern Ballet Theatre. As a principal he created the title role in the landmark production of Dracula by Michael Pink and Christopher Gable, and the roles of Captain Phoebus in Pink's Hunchback of Notre Dame and Albrecht in Northern Ballet Theatre's Giselle. He expanded this experience in the genre of Dance Drama in productions of Romeo & Juliet, Christmas Carol, Cinderella, Swan Lake, The Brontes and Carmen.

Mr. Malinkine has worked with Atlanta Ballet since 1999 where he created the role of Romeo in Michael Pink's Romeo & Juliet. During his career he has appeared in classical ballet performances, and in productions by George Balanchine, Kenneth MacMillan, Lila York and many others.

Mr. Malinkine has acted as guest artist and assistant to Mr. Pink in performing and remounting these works for Atlanta Ballet, Boston Ballet, Colorado Ballet, Ballet Internationale and the Norwegian National Ballet. He also assisted John McFall in his work for Peter Pan with Ballet Internationale.
EMMY O'CONNOR - Instructor
This is Emmy's second season with and teaching for North Shore Dance Studio. Emmy Graduated from UW – Stevens Point where she majored in Arts Management as well as earing a minor in dance. While in college, she had the opportunity to perform in many dance productions as well as the opportunity to complete three internships, including working in the Development Department at the Fox Cities Performing Arts Center in Appleton, WI. Before College, Emmy starting dancing at the age of 11. She began teaching at her home studio as well as expanded her dance genres to include ballet, modern, contemporary, lyrical, jazz, and tap. Since relocating to Milwaukee one year ago, Emmy works at Colectivo Coffee and is in the process of getting her Pilates certification! If you need your coffee fix or a full body work out – or both! – don't hesitate to ask! Emmy has been blessed to have to opportunity to teach with and work with amazing people and dancers! Truly excited to see the future of young kids explore the art of dance!
DAVIT HOVHANNISYAN - Instructor
Born in Armenia, David Hovhannisyan began dancing at the age of six. At the age of 10 he was accepted into the National Ballet School of Armenia on full scholarship. At the age of 16 he began his professional career with the Armenian National Ballet Company.

After arriving in the United States he received critical acclaim dancing with numerous companies throughout the country. Mr. Hovhannisyan joined Milwaukee Ballet in 2004. This is his ninth season with the Company. Davit has enjoyed dancing many principal roles such as Romeo in Romeo & Juliet, Basilio in Don Quixote, the title role in Dracula, Oberon in A Midsummer Night's Dream, Captain Hook/Mr. Darling in Peter Pan, Prince Solor in La Bayadere, Tamino in The Magic Flute, Captain Phoebus in The Hunchback of Notre Dame, Prince Siegfried in Swan Lake, Moon Prince in Scheherazade, Franz in Coppélia and leads in The Nutcracker, as well as numerous leads in contemporary ballets. Mr. Hovhannisyan has enjoyed working with choreographers such as Michael Pink, Lila York, Stephen Mills, Bruce Wells, Trey McIntyre, Margo Sappington, Kathryn Posin and Mark Godden, among others.



MARIA GRANT - Instructor
Maria Grant grew up in the small town of Manitowoc, WI and started dancing at the age of 4 with the Jean Wolfmeyer School of Dance. She has attended the Chicago National Academy of Dance Masters for multiple summers along with dancing at the Downer's Grove Dance Academy in Downer's Grove, IL. Maria also danced professionally for the NBA Milwaukee Bucks Energee! Dance Team where she excelled in Jazz, Funk, and Hip-Hop. She has been sharing her talents for the last 22 years and teaching at North Shore Dance Studio since 2014. She enjoys teaching our youth different styles of dance such as; jazz, contemporary, tap, and ballet. She is excited to continue sharing her knowledge and passion of dance to her students so that they can grow not only as dancers but as performers!
REBECCA ENEA - Instructor
I have been dancing for since age 2 and started my journey in dancing at North Shore Dance Studio. Over the years I continued in additional styles such as jazz, hip-hop, contemporary, and tap. At age 11, I found ballroom dancing. I have now been professional since 2015 and have won numerous national titles in my other variances of dancing and recently placed 1st in the showcase division at the Fred Astaire World Championships. I have also been offered a scholarship in the Trainee program in Jazz and Contemporary with the Joffrey Ballet School in New York. Currently, I specialize mostly in rhythm dancing consisting of all Latin dances and am qualified in all genres of ballroom dancing. I also have been blessed to teach the Dance Basics classes at NSDS, my original home!

I continue to be inspired by my future self to help keep me focused on becoming a better individual, professional & dancer on a continued basis. To me, the most rewarding part about being an instructor is influencing others to love and share the gift of dance.

My advice to students is to never compare your dancing to someone else. As long as you improve a tad more than yesterday then you're on the correct path of learning.
ERIK JOHNSON - Bio coming soon
SUSAN GARTRELL - Bio coming soon
ANNA STRASZEWSKI - Bio coming soon
TYARA BENNETT - Bio coming soon
ALEX LAFFERTY
Alex started dance and gymnastics at the age of three and participated in both activities competitively at the age of six. Several years later she chose to only pursue dance and received her technical training at Accent on Dance and later Starz Dance Academy. Alex has been trained in many different styles of dance and was a part of her high school dance team for all four years. She currently is a senior at UW-Milwaukee studying Elementary Education and Sign Language. At UWM, Alex was a member of the UW-Milwaukee Panther Dance Team for three years and was a captain her third season. Now, teaching at NSDS, she is also the head coach of the Homestead High School Dance Team. This will be her first year teaching at North Shore Dance Studio and she is excited for this new opportunity!
MEREDITH SHARINGER
Meredith is originally from Sheboygan, WI. She is currently attending UWM and will graduate in May 2019 with an advertising and media studies degree! Meredith started dancing at 3 years old and did ballet and tap. As she got older she focused more on hip hop and jazz. Meredith danced all 4 years of high school and competed for her school and studio. She also taught classes at her studio for 3 years during and after high school. After her first year of college she made the Milwaukee Bucks dance team, which was an amazing year! In her free time she loves to be with friends, explore Milwaukee, and travel! She beyond excited to start this year with North Shore Dance Studio and feels so lucky!
JASPER SANCHEZ
Jasper Sanchez was born in Rockford, IL and started dancing at the age of 10. He is a self taught dancer and did not grow up training in a dance studio. Instead he got his training through YouTube videos and later on in high school where he attended Auburn High School and was a part of the Creative and Performing Arts program, where he was awarded the CAPAbility award, an award recognizing a student that embodied all aspects of the CAPA program decided by CAPA staff. He was also nominated for Visual Artist of the year in the RPS 205 school district. He continued his dance training in Milwaukee, where he attended school at Marquette university and pursued dance throughout the city in groups including HYPE, Origins, Water Street Dance Company, Bachelors, and SAINTS as well as performing for Danceworks. After training in styles of contemporary and hiphop, he was able to join Chicago Dance Crash and IMMAbeast. Other credits include Wisconsin Sports Awards, Summerfest, and even being in a KOSS commercial. His goal is to educate dancers on the importance of movement exploration as well as self discovery by providing creative movements and choreography to his students.
KAILA BRICCO - Office Administrator
Kaila has previously trained with Dollhouse Dance Factory in Sheboygan, been apart of Sheboygan North High Schools dance team and have been a Milwaukee Bucks Dancer this past season.
Kaila as won multiple national championships, two state championships, and received gold at Worlds in the category "senior large hip hop". Kaila is very fun, outgoing and very passionate about dance.
Besides dancing, Kaila is going to be starting her second year at the University of Milwaukee majoring in nursing.
KAITLIN BELL June Bugs & Guest Teacher Workshop Faculty
Kaitlin (Setzke) Bell grew up in the competitive dance circuit for 13 years. Originally from Port Washington, Wisconsin, she is an alumni of North Shore Dance Studio and Danceworks Performance Company 2. After high school, Kaitlin received her BFA in Dance from University of Minnesota Twin Cities under the artistic guidance and expertise of Ananya Chatterjea, Toni Pierce Sands, Linda Talcott Lee, Carl Flink, and Joanie Smith. In 2014 Kaitlin debuted as an apprentice with TU Dance in its 10th Anniversary concert and has been a company member since then. Kaitlin has re-staged TU Dance repertory for both local and international performers. Kaitlin is a teaching artist at The School at TU Dance Center where she teaches modern technique classes and TU Dance's company repertory to pre-professional students. Kaitlin has performed works by Donald Byrd, Bill T Jones, Larry Keigwin, Dwight Rhoden, Katrin Hall, Gregory Dolbashian, Gioconda Barbuto, Kyle Abraham, Francesca Harper, Ronald K Brown, Stefanie Batten Bland, and Uri Sands. She most recently performed in TU Dance's collaboration with indie folk artist Justin Vernon of Bon Iver for the world premiere of the evening-length show, "Come Through," which will be performed again in August at the Hollywood Bowl.
Staff Spotlite