North Shore Dance Studio is proud to have an amazing faculty of professional dance instructors who are very passionate about the art of dance. They look forward to sharing their knowledge, experience, discipline and contagiously positive energy in every class they teach!


2023 Faculty
KATIE HOLTZEN - Owner/Instructor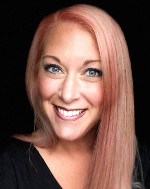 Katie Holtzen has been the owner and Artistic Director of North Shore Dance Studio since 2006. She was fortunate enough to take over as owner of the studio that had been in business since 1986.
Mrs. Holtzen began dancing at the age of 3, at Candy King's School of Dance in Circle Pines, Minnesota, which turned into a passion for choreography and performance at 15 years of age. During college, she was named President and Treasurer for the Dance Departments Student Organization. She received her BFA in dance, with honors from the University of Wisconsin-Milwaukee in 2005.
Today, Katie teaches ages 2.5-18 year olds in Tap, Jazz, Contemporary, Lyrical, Ballet, Musical Theatre, Hip-Hop, and Creative Movement, and also holds Zumba Instructor and Bungee Fitness Certificates. Katie's choreography has won countless coveted awards over the past 21 years of teaching, including many "Best Choreography" Awards. She is always trying to raise the "barre" in her choreography and teaching styles for her students. She believes at the end of the day, what is most important, is that her students leave the classroom a better dancer and a more thoughtful human being. Her students are continuously recognized and awarded for their work and talents, many receiving incredibly high praise as well as countless dance scholarships in conventions and competitions. She loves being able to watch her students grow into beautiful dancers, many whom have gone on to dance in college and to dance professionally.
When Katie is away from the studio she enjoys spending her time with her daughter Mace, her son Austin, her husband Greg, and their Chicorgi, Laker. She is thankful everyday that she is able to wake up and "go to dance class" and not "to work", when she's at the studio, it isn't work--it's fun, getting to listen to good music, and spending the day with people she loves. She is excited to be starting her 16th season as owner and is looking forward to what this year of dance will bring!


DENIS MALINKINE - Instructor
A native Russian, Denis Malinkine graduated from the esteemed Bolshoi Ballet Academy. He soon joined the Moscow Classical Ballet in 1985 and participated in many of the Company's tours, including: the United States, the United Kingdom and Japan, among others. In 1990 he joined the National Ballet of Portugal.

In 1993, Mr. Malinkine was invited by Christopher Gable to join England's Northern Ballet Theatre. As a principal he created the title role in the landmark production of Dracula by Michael Pink and Christopher Gable, and the roles of Captain Phoebus in Pink's Hunchback of Notre Dame and Albrecht in Northern Ballet Theatre's Giselle. He expanded this experience in the genre of Dance Drama in productions of Romeo & Juliet, Christmas Carol, Cinderella, Swan Lake, The Brontes and Carmen.

Mr. Malinkine has worked with Atlanta Ballet since 1999 where he created the role of Romeo in Michael Pink's Romeo & Juliet. During his career he has appeared in classical ballet performances, and in productions by George Balanchine, Kenneth MacMillan, Lila York and many others.

Mr. Malinkine has acted as guest artist and assistant to Mr. Pink in performing and remounting these works for Atlanta Ballet, Boston Ballet, Colorado Ballet, Ballet Internationale and the Norwegian National Ballet. He also assisted John McFall in his work for Peter Pan with Ballet Internationale.
DAVIT HOVHANNISYAN - Instructor
Born in Armenia, David Hovhannisyan began dancing at the age of six. At the age of 10 he was accepted into the National Ballet School of Armenia on full scholarship. At the age of 16 he began his professional career with the Armenian National Ballet Company.

After arriving in the United States he received critical acclaim dancing with numerous companies throughout the country. Mr. Hovhannisyan joined Milwaukee Ballet in 2004. This is his ninth season with the Company. Davit has enjoyed dancing many principal roles such as Romeo in Romeo & Juliet, Basilio in Don Quixote, the title role in Dracula, Oberon in A Midsummer Night's Dream, Captain Hook/Mr. Darling in Peter Pan, Prince Solor in La Bayadere, Tamino in The Magic Flute, Captain Phoebus in The Hunchback of Notre Dame, Prince Siegfried in Swan Lake, Moon Prince in Scheherazade, Franz in Coppélia and leads in The Nutcracker, as well as numerous leads in contemporary ballets. Mr. Hovhannisyan has enjoyed working with choreographers such as Michael Pink, Lila York, Stephen Mills, Bruce Wells, Trey McIntyre, Margo Sappington, Kathryn Posin and Mark Godden, among others.
REBECCA ENEA - Instructor
I have been dancing for since age 2 and started my journey in dancing at North Shore Dance Studio. Over the years I continued in additional styles such as jazz, hip-hop, contemporary, and tap. At age 11, I found ballroom dancing. I have now been professional since 2015 and have won numerous national titles in my other variances of dancing and recently placed 1st in the showcase division at the Fred Astaire World Championships. I have also been offered a scholarship in the Trainee program in Jazz and Contemporary with the Joffrey Ballet School in New York. Currently, I specialize mostly in rhythm dancing consisting of all Latin dances and am qualified in all genres of ballroom dancing. I also have been blessed to teach the Dance Basics classes at NSDS, my original home!

I continue to be inspired by my future self to help keep me focused on becoming a better individual, professional & dancer on a continued basis. To me, the most rewarding part about being an instructor is influencing others to love and share the gift of dance.

My advice to students is to never compare your dancing to someone else. As long as you improve a tad more than yesterday then you're on the correct path of learning.
MEREDITH SHARINGER
Meredith is originally from Sheboygan, WI. She is currently attending UWM and will graduate in May 2019 with an advertising and media studies degree! Meredith started dancing at 3 years old and did ballet and tap. As she got older she focused more on hip hop and jazz. Meredith danced all 4 years of high school and competed for her school and studio. She also taught classes at her studio for 3 years during and after high school. After her first year of college she made the Milwaukee Bucks dance team, which was an amazing year! In her free time she loves to be with friends, explore Milwaukee, and travel! She beyond excited to start this year with North Shore Dance Studio and feels so lucky!
KAITLIN BELL June Bugs & Guest Teacher Workshop Faculty
Kaitlin (Setzke) Bell grew up in the competitive dance circuit for 13 years. Originally from Port Washington, Wisconsin, she is an alumni of North Shore Dance Studio and Danceworks Performance Company 2. After high school, Kaitlin received her BFA in Dance from University of Minnesota Twin Cities under the artistic guidance and expertise of Ananya Chatterjea, Toni Pierce Sands, Linda Talcott Lee, Carl Flink, and Joanie Smith. In 2014 Kaitlin debuted as an apprentice with TU Dance in its 10th Anniversary concert and has been a company member since then. Kaitlin has re-staged TU Dance repertory for both local and international performers. Kaitlin is a teaching artist at The School at TU Dance Center where she teaches modern technique classes and TU Dance's company repertory to pre-professional students. Kaitlin has performed works by Donald Byrd, Bill T Jones, Larry Keigwin, Dwight Rhoden, Katrin Hall, Gregory Dolbashian, Gioconda Barbuto, Kyle Abraham, Francesca Harper, Ronald K Brown, Stefanie Batten Bland, and Uri Sands. She most recently performed in TU Dance's collaboration with indie folk artist Justin Vernon of Bon Iver for the world premiere of the evening-length show, "Come Through," which will be performed again in August at the Hollywood Bowl.
NICOLE SOLIS
Nicole Solis holds a BA in dance and a BS in nursing. Prior to joining NSDS she taught Modern and Hip Hop at her hometown studio from 2012-2018. She has also artistic directed and choreographed over 25 themed music revues via Pankratz Arts Exchange, Inc., a non-profit performing arts organization she founded in 2011-paearts.org. She is thrilled to be part of the NSDS family!
LUZ SAN MIGUEL
Born in Madrid, Spain, Luz San Miguel received her training at Carmina Ocana Ballet School and on a scholarship at the Municipal Institute of Ballet in Antwerp, Belgium. Prior to joining Milwaukee Ballet, she danced with BalletMet Columbus, Charleston Ballet Theater, Tulsa Ballet, and in Germany's Dresdner Ballet and Leipziger Ballet. She also performed as a guest artist in Italy, Spain, Switzerland, Belgium, Germany, Portugal and several cities in the United States. San Miguel has performed leading roles in ballets by John Cranko, George Balanchine, John Neumeier, Nacho Duato, Anthony Tudor, Stanton Welch, Uwe Scholz, Glen Tetley, Paul Taylor, Lila York and Jerome Robbins, among others. During her time with Milwaukee Ballet, San Miguel has performed roles such as Lucy in Dracula, Clara and Marie in The Nutcracker, Odile and Odette in Swan Lake, Kitri and Matador Lady in Don Quixote, Tinker Bell in Peter Pan, Swanhilda in Coppélia, the title roles in Cinderella, Esmeraldaand Giselle, Juliet in Romeo & Juliet, Mimi in La Bohème,and Snow White in Mirror Mirror. This is her 13th season with Milwaukee Ballet.
ITZEL HERNANDEZ
Originally from Havana, Cuba, Itzel Hernandez began training at the Escuela Provincial de Ballet Alejo Carpentier. At age 12, she moved to the United States and earned a full scholarship at the Orlando Ballet School under Peter Stark, where she performed as Clara in Bruce Mark's The Nutcracker. At the Harid Conservatory, Hernandez trained under Victoria Schneider, Olivier Pardina, and Svetlana Osiyeva, and appeared in Mark Godden's Fable and Corazon de La Llama. After graduating, she joined Orlando Ballet where she performed in La Danse by Telmo Moreira, the lead roles in Robert Hill's Allegretto and Huapango, as well as Abdur Rahim Jackson's premiere of aGain fOr tHe firSt tImE. Hernandez has competed in the Youth American Grand Prix, winning 3rd place in 2009 and 1st place Senior Contemporary in 2014. She joined the Nancy Einhorn Milwaukee Ballet II Program in 2014, where she danced in Michael Pink's Don Quixote, The Nutcracker, Giselle, and Cinderella before joining the Company in 2015. Last season, she danced the title role in Kathryn Posin's Scheherazade. This is her fourth season dancing in Milwaukee Ballet's Company.
TATIANA JOURAVEL
A native of Ukraine, Tatiana Jouravel-Malinkine graduated from the National Ballet School of Ukraine in Kiev in 1992, while in school since 16 Tatiana danced with National Ballet of Ukraine in Swan Lake and Giselle. After graduating the school Tatiana was excepted to National Ballet of Ukraine, but shortly moved to dance to USA. Tatiana right away joined Hartford Ballet where she danced from 1992-1994 under direction of Kirk Peterson . At the age of 18 she danced many principles roles like Sugar plum and Snow Queen in Nutcracker. Also in Anthony Tutors Lilac Garden. In George Balanchine Allegro Brilliante, and Serenade.

Miss Jouravel joined Boston Ballet from 1994-2001 under the direction of Bruce Marks and Anne Marie Holmes. While with Boston Ballet miss Jouravel danced Lilac Fairy in The Sleeping Beauty, Sugar Plum Fairy, Dewdrop Fairy and Snow Queen in The Nutcracker, a title role (Carmen) in Carmen, Street Dancer and Marcedes in Don Quixote, Olga in Winter Dreams by Kenneth MacMillan, Zorema in Le Corsaire, Gulnare in Bournonville's Abdallah ( Tales of Arabian nights). In Balanchine's The Four Temperaments, Rubies, Serenade Who cares and Symphony in C. Winter fairy in Michael Corders Cinderella. Twyla Tharp's Waterbaby Bagatelles. in Paul Taylor's Company B . Christopher Wheeldon Vivaldi's" four seasons" and Firebird . Adam Hougland work and finally Merce Cunningham's Breakers.

Miss Jouravel joined Milwaukee Ballet as a Leading Artist from 2003 until 2010 under direction of Michael Pink. Jouravel-Malinkine's repertoire includes: Aurora in Sleeping beauty . Marie, and Snow Queen in Nutcracker. Kitri in Don Quixote. Odette in Swan Lake. Lucy in Michael Pink's Dracula. "Titania " in Bruce Well's Midsummer Night's Dream. Ben Stevenson's "Three Preludes" . A principal roles in Raymonda Divertisment and Kingdom of Shades from La Bayadere. Kurt Jooss The Green table . Cinderella in Michael Pink's Cinderella. Tiger Lily in Michael Pink's Peter Pan. Principle role in George Balanchine's Agon, and leading roles in Lilas York's Celts and Coronach. Leading duet in Trey McIntyre's Second before the ground. Leading roles In Val Caniparoli Gustav's Rooster in Blades of Grass . Also works of Mark Godden.

Ms. Jouravel won Grand Prix Prize at the Competition of the Soviet Union Ballet Schools in Minsk, Belorussia in 1992. Ms. Jouravel also won a Silver Medal at the New York International Ballet Competition in 1996. With all these Achievements miss Jouravel at the age of 24 applied and was granted Green card, other words was granted residency by United States of America as an "Allient of extraordinary Ability". And after 5 years became a citizen of USA.

Ms. Jouravel -Malinkine has taught ballet at Boston Ballet School, Atlanta Ballet School, Georgia Dance of Academy, Chautauqua Regional Youth Ballet (NY),Salt Creek Ballet (IL), in North Shore Dance Studio and in Milwaukee Ballet School since 2003 while dancing and full time since 2010. Ms. Jouravel - Malinkine has also taught MB2 for the past 5 years and teaches at UWM.
Ms. Jouravel is also a Certified Pilates Instructor since 2003.
AMANDA OYEN
Amanda is from Rockford, Illinois and started dancing when she was six years old. She is currently pursuing a communications major and dance minor at Marquette University. Amanda supplements her own training by taking additional classes in Milwaukee outside of school. Her favorite part of being in the dance world is studying choreography and participating in choreography workshops. She loves to express herself by choreographing. Amanda taught at a studio in her hometown before joining NSDS. In her free time Amanda enjoys spending time with family and doing art projects. She can't wait to share her knowledge and learn from everyone at NSDS!
ZOË DAVID
Zoë started her dance career at the age of 3 and immediately fell in love! This will be her 9th year competing with North Shore Dance Studio . She has trained in Jazz, Contemporary, Hip-Hop, Tap, Ballet, and Pointe. In addition to dancing at the studio, she is a part of the Homestead High School Varsity Dance Team. Her love for teaching sparked with the many opportunities she has had as a teacher's assistant when she was younger. Zoë has been teaching at the studio for 3 years and loves working with all of the dancers. Her interests outside of dance include spending time with friends and family, volunteering, and working out. Zoë truly does not know what she would do without her NSDS family and is so thankful for the wonderful experiences they have brought her.
MADDY MONDAY
Maddy is originally from Cedarburg, Wisconsin and started dancing at the age of 3 here at North Shore Dance Studio. Throughout her 15 years of dance training, she was able to focus on ballet, pointe, jazz, hip-hop, contemporary, and her personal favorite tap. In addition to training in these different genres, Maddy also had the opportunity to be a Teacher's Assistant (TA) for multiple Dance Basics classes and work in the studio office throughout high school. She additionally had the honor of competing with North Shore Dance Studio's competitive team, The Company for 7 years, including being elected Captain her senior year of high school.

After graduating from NSDS and Cedarburg High School in 2018, Maddy went to the University of Wisconsin-Madison where she pursued a degree in Communications and a minor in Sports Communications. Upon graduating in May 2021, she began her first full-time job at a global financial technology company as a business and communications analyst. Most nights after work, you can find her teaching classes at NSDS or working in the office.

Although Maddy will be relocating to the Kansas City area in summer 2022, she will continue to be a part of the NSDS faculty and work remotely as North Shore Dance Studio's competition guru!
TIFFANY KADANI

Tiffany Kadani is currently on faculty at Milwaukee Ballet School and Academy and DanceWorks. She trained in the Royal Academy of Dance method with Pamela Hayes in Sacramento, California. She went on to major in ballet and modern dance at Brigham Young University where she performed with both the ballet and contemporary dance companies and studied dance education. Upon graduation, she danced as a principal with Dangerous Lorraines Dance Theatre for seven years. During that time, she taught dance at California State University, Sacramento and at the Northern California Dance Conservatory. She then accepted a faculty position at the Washington School of Ballet with The Washington Ballet. While there, she was a Performance Ensemble choreographer, ballet teacher, contemporary teacher, and heavily involved in their outreach program. She was nominated for a scholarship at American Ballet Theatre through Project Plie to become a certified teacher with ABT. This experience led her onto a path to focus on helping all dancers achieve their ballet dreams by focusing on correct alignment, dance medicine, and dance science. As well as a certified ABT Teacher, she's also a Certified Peak Pilates Teacher, a Pointe Safe Certified Teacher, and is a certified Dance Movement Analyst through Performance Pilates and Rehabilitation. As well as teaching in the studio, she's also a member of the International Association of Dance Medicine and runs her own practice as a private ballet instructor specializing in corrective movement and injury prevention.
ANNE BOORSE
Anne Boorse is originally from Whitefish Bay, Wisconsin, and started dancing at the age of 9, thanks to her grandmother, who founded the Milwaukee Ballet Company in 1970. She began training at DanceWorks in one of her favorite styles, Hip-Hop. She then started training at NSDS in Ballet, Contemporary, Pointe, Hip-Hop, and Jazz. Anne danced on the North Shore Dance Studio competitive dance team for six years and had the opportunity to be captain her junior and senior year of high school with her good friend Maddy Monday. In addition, Anne has had opportunities to teach at a couple of dance studios in Iowa, including Attitudes in Dance and All the Way Up. She was also captain of the University of Iowa's dance club for three years, teaching mainly Contemporary and Jazz.

After graduating from NSDS and Whitefish Bay High School in 2018, Anne went to the University of Iowa, where she pursued a degree in Therapeutic Recreation. Upon graduating in May 2022, she is attending nursing school to get her Registered Nursing license in hopes of working at Froedtert Hospital. Anne's interests outside of dance include spending time with her dog Lilly, baking, and being at her lake house with family and friends. Dancing has always been a huge passion of her's because she loves being able to express herself through movement and creativity. She can't wait to be a part of the NSDS team and share her love for dance with others!
KARA McCONEGHY
Kara is a senior at Cedarburg High School. She has been dancing since she was 3 years old and competing since she was 6. This is Kara's 3rd and final year competing at NSDS and her first year teaching. She has trained in ballet, jazz, contemporary, and hip hop. She is one of the three captains of the company this year. She is really excited to be teaching solos and a combined technique class this year. Aside from dance Kara likes to be with her friends and family and to travel. She still has not decided where she is going to college, but plans to major in Interior Design.
KATLYNN RODGERS
Kate Rodgers is a dynamic dance instructor and choreography with over 15 years of experience across styles including jazz, hip-hop, heels, ballet, contemporary and lyrical. Training at a competitive dance studio growing up, Kate continued her training and teaching journey in Madison, and is now excited to bring her talents to the Milwaukee area. She's known for bringing infectious energy to all of her classes and encouraging students to reach their highest potential in and outside of the studio. Outside of dance, Kate is a marketing director at GE HealthCare, an avid yogi and loves to be outside with her pup and partner!
RANDY CRESPO - Bio coming soon