** All NSDS families will be enrolled in the Monthly Auto-Pay Program **
Payments will be deducted during the first week of each month.
In case of any closures or cancellations, NSDS will complete the month via Zoom classes.
No credits or refunds will be given.
North Shore Dance Studio's
36th Annual Recital!
"Glorious"
Homestead High School
June 3rd - 5th, 2022

This year at recital we will have 4 shows for our 3rd graders and older.
Some of you might be in 2 shows while others are in 4.
They are split by Color---The HOT Shows-Red and Orange Shows and the COOL Shows-Blue and Green Shows.
The Red and Orange are the exact same show and the Blue and green are the exact same shows.
Your dancer will need to be at ALL shows that his/her dances are in.
The dress rehearsal for HOT and COOL shows will be on Thursday, June 2nd from 4:30-8:00 at Homestead.
You do NOT need to purchase a recital ticket for each show he/she is in. It is your choice on how many shows you would like to attend.
There is NO limit on ticket purchases for Homestead High School Auditorium.
Tickets are $15 a piece. They go on sale (reserved seating) on May 2nd.
More details will be coming now, through recital weekend, so please be sure to read your emails thoroughly so everyone is in the loop.
Recital INFO week will be May 16-21 in the studio lobby during your child's class time.
Please see the info below for what shows/days/times your kids will be dancing.
It'll be glorious!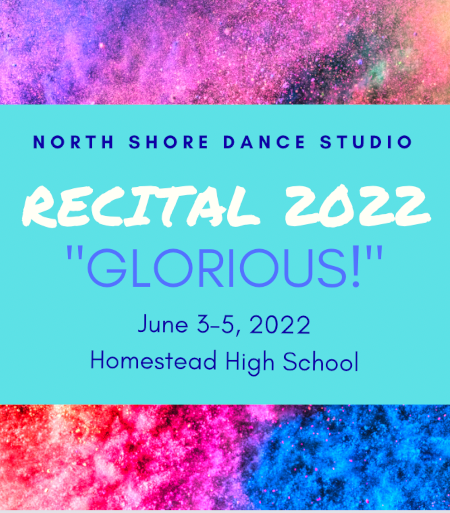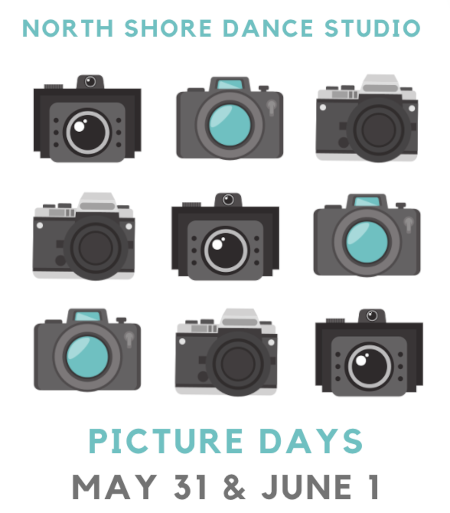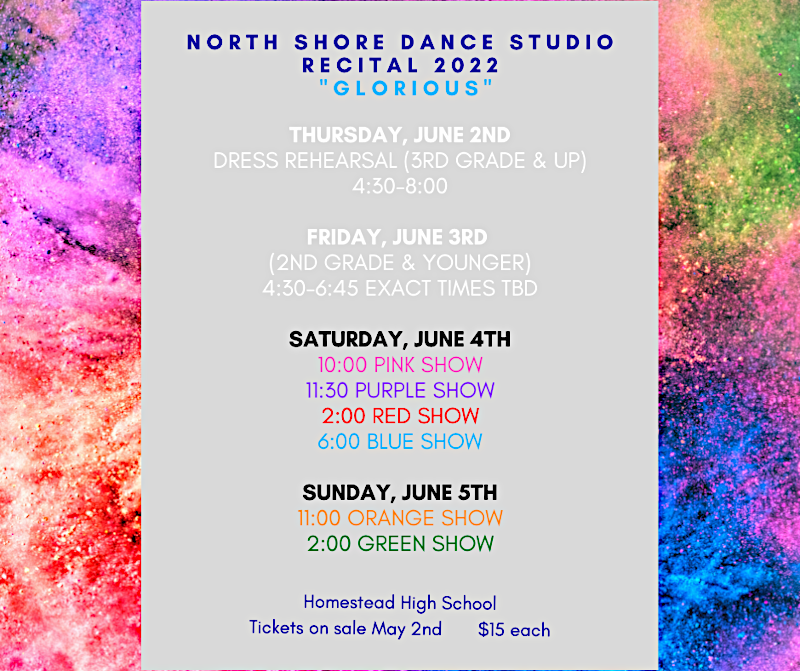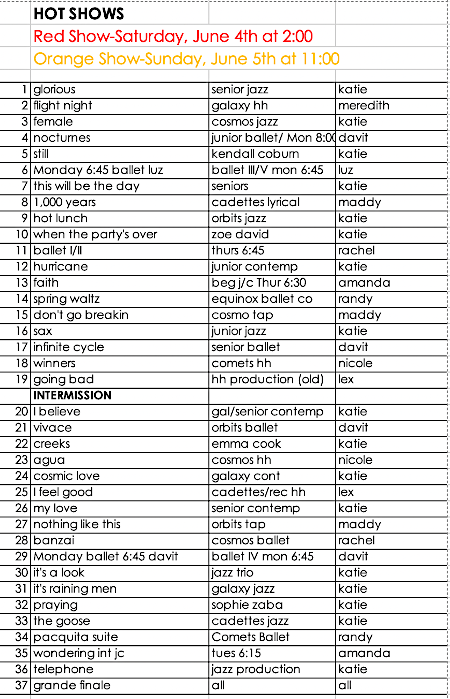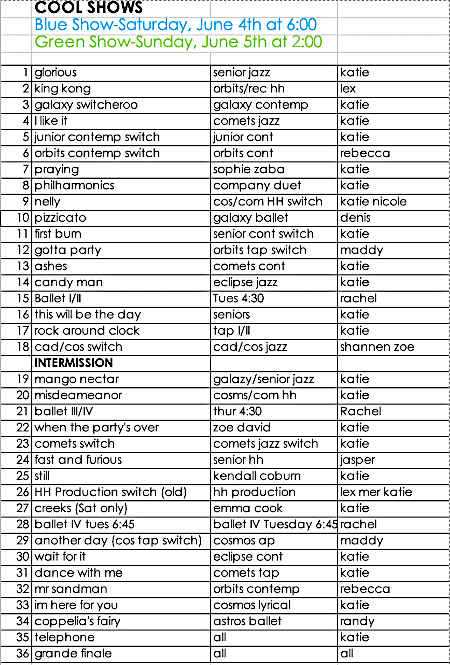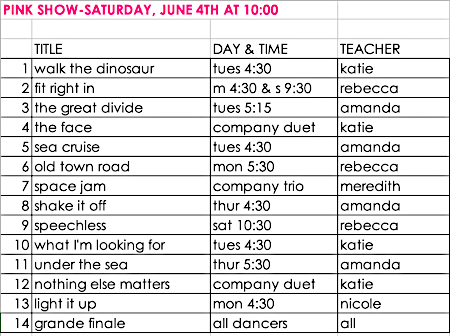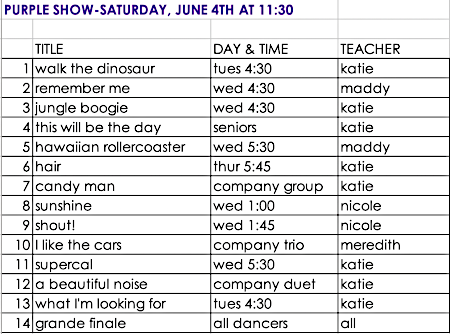 2022 Picture Day Schedule
Click here to download schedule