Email is NSDS's primary method of communication. Please send them an email to northshoredancestudio@hotmail.com so that you can get you entered into the system. If you also wish to receive text updates, simply send a text message along with your name to (262) 242-4077.
The studio will send you miscellaneous information throughout the year, as well as a monthly newsletter, so please be sure to check your e-mail often.
WELCOME TO NORTH SHORE DANCE STUDIO
We are thrilled to have you with us for the dance season. Some of you may be new to the dance scene while others may have been around the block once or twice. Either way, we want everyone to be in the loop at NSDS.
Click here for some helpful tips and bits of information to help you during the upcoming dance season
Do you need a night out? Let the NSDS Babysitters Club help you out
Email northshoredancestudio@hotmail.com and we can provide you a list of trustworthy, friendly students of NSDS who are great with kids of all ages! Be sure to speak with Katie as she can give you personalized information about your potential babysitter.
Summer 2018 News
(click to view/print)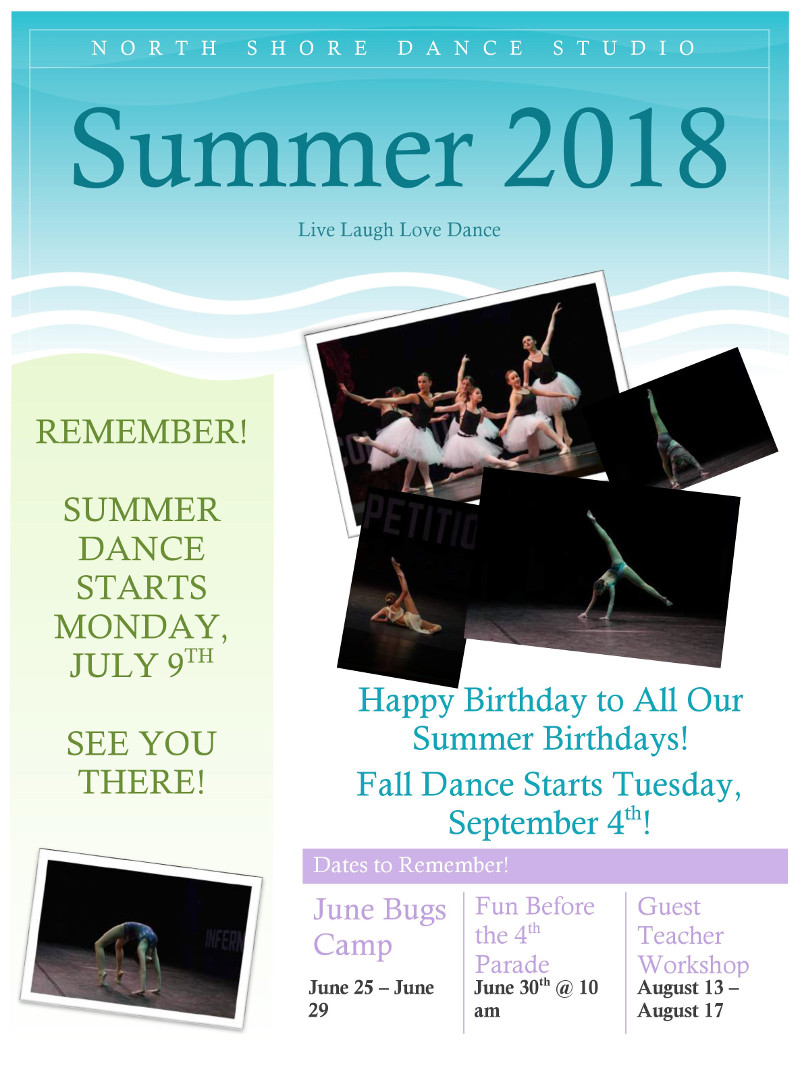 May 2018 News
(click to view/print)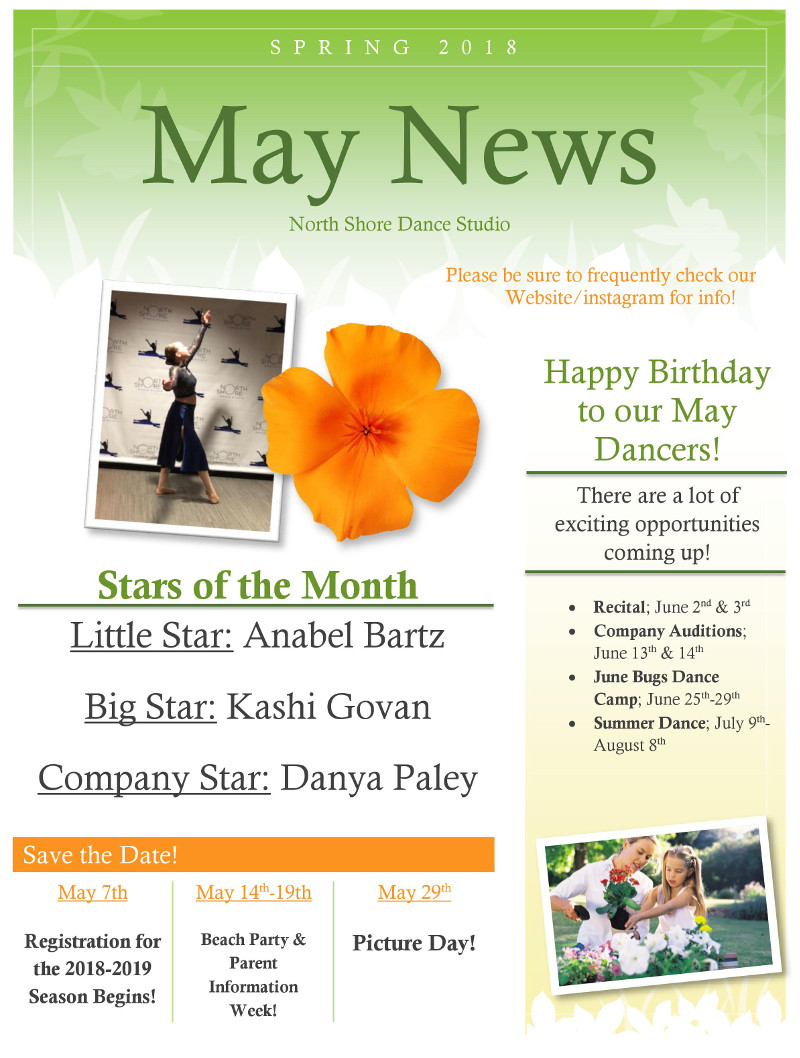 APRIL 2018 NEWS
(click to view/print)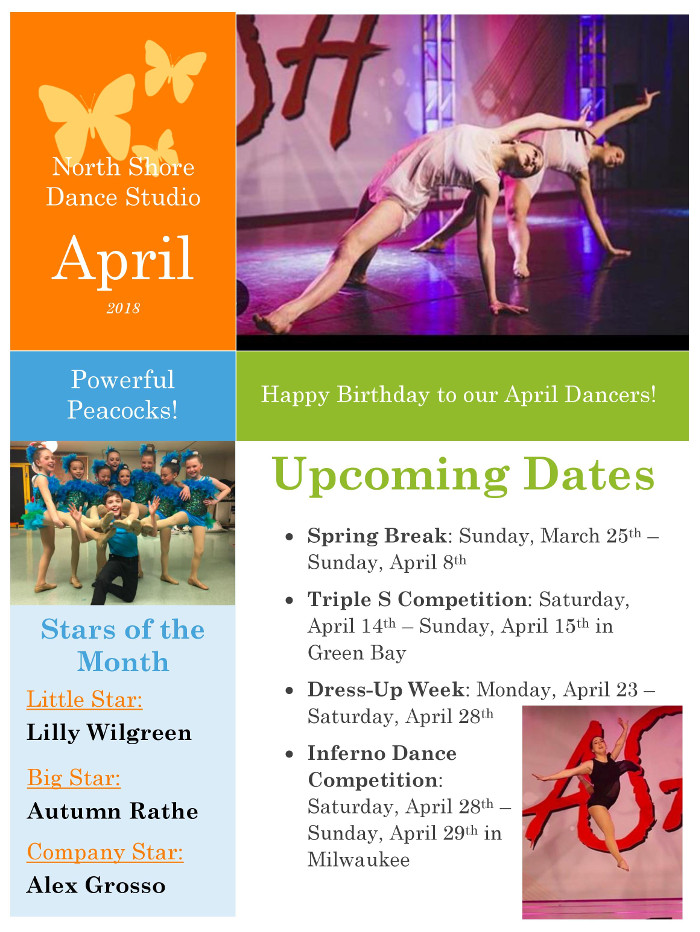 MARCH 2018 NEWS
(click to view/print)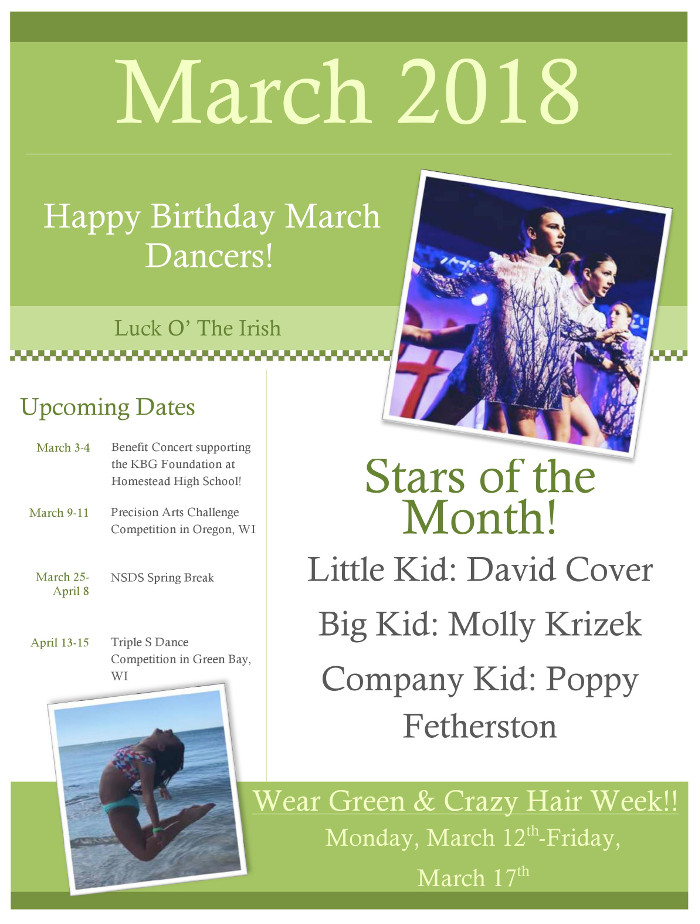 FEBRUARY 2018 NEWS
(click to view/print)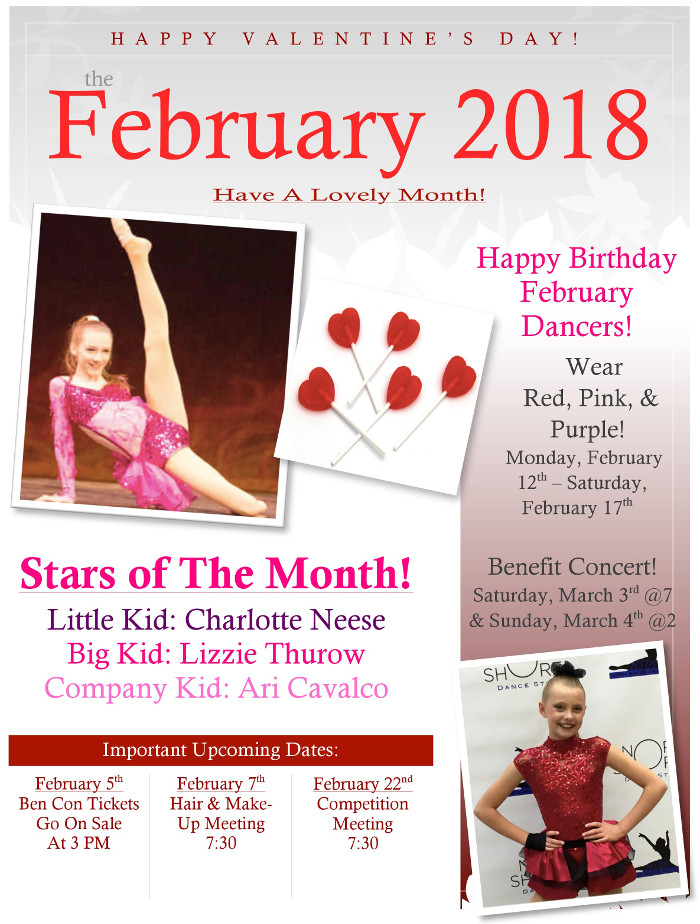 JANUARY 2018 NEWS
(click to view/print)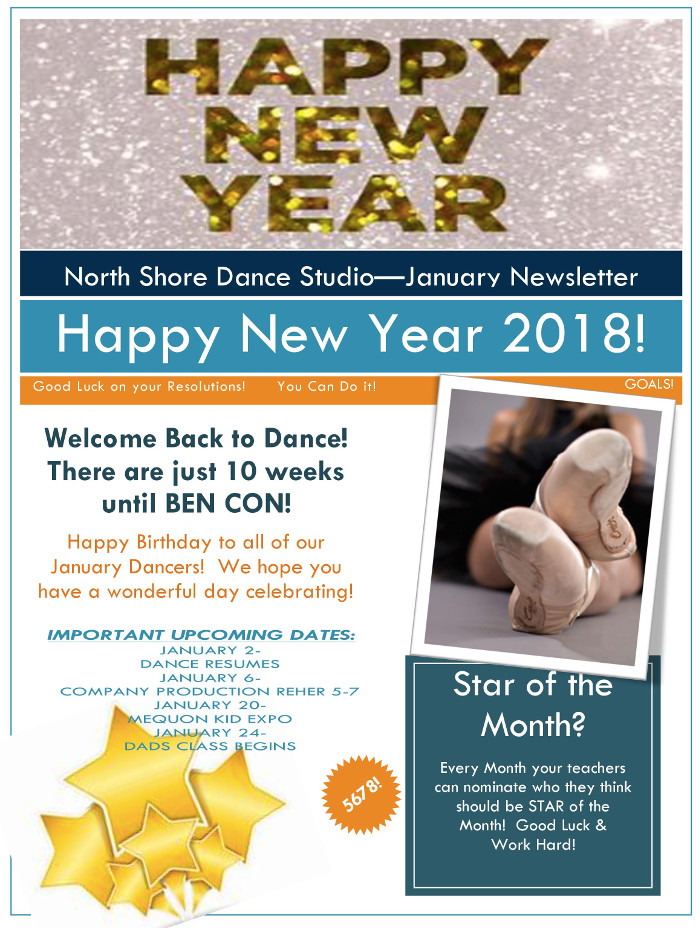 DECEMBER 2017 NEWS
(click to view/print)
NOVEMBER 2017 NEWS
(click to view/print)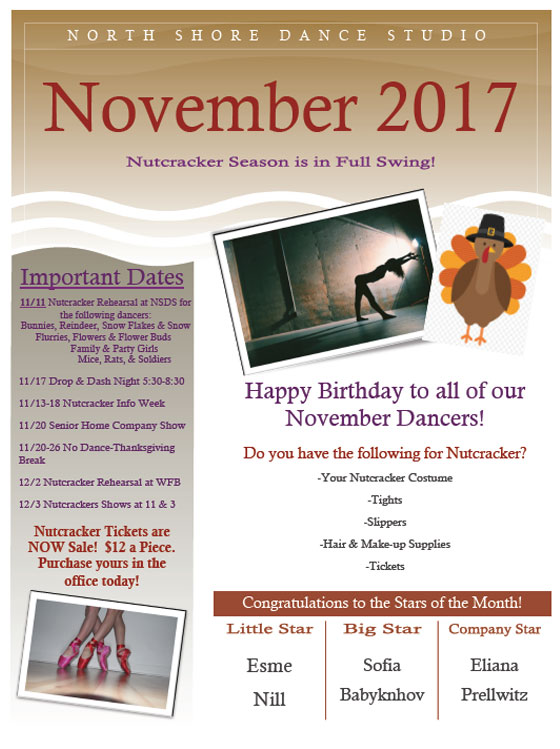 OCTOBER 2017 NEWS
(click to view/print)