"The Company" is North Shore Dance Studio's Elite Performance & Competition Group. It is specifically designed for exceptionally talented students. Click here for a Q & A about the Company
There are several different levels of Company for Tap, Jazz, Ballet, Contemporary and Hip-Hop techniques:

Comet
Sonics
Infinity
Eclipse
Equinox
Solstice
Galaxy
Orbit
Astros
Cadettes
Cosmos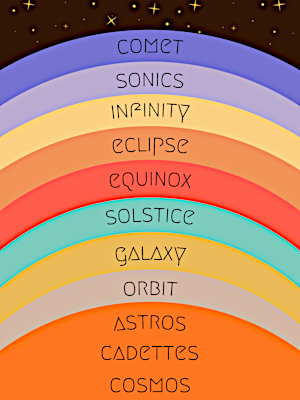 2024 Company Auditions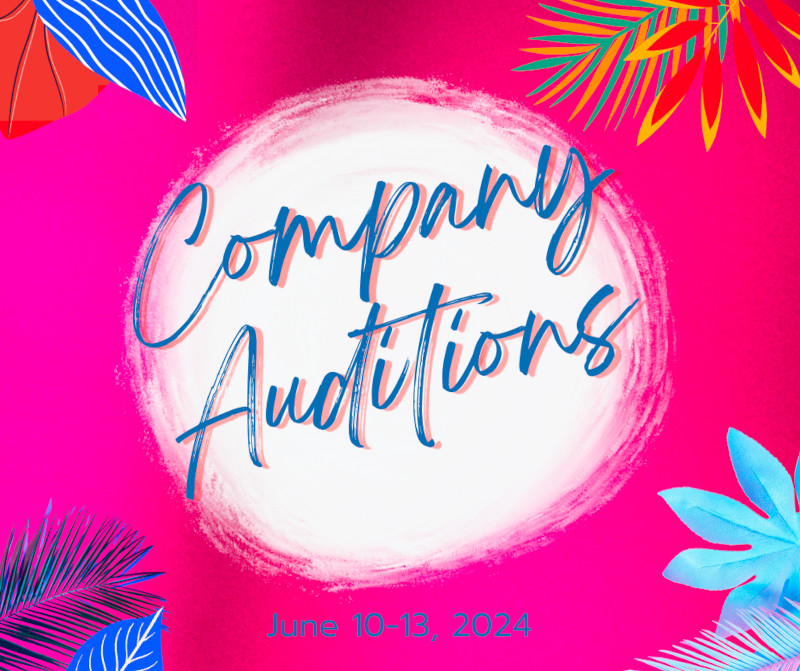 Company Connections
North Shore Dance Studio is pleased to offer a program for your dancer who just can't get enough dance! Whether they are searching for more studio time, some one-on-one mentoring or just to brush up on some new or old skills, look no further, we have you covered. Work one-on-one with one of our Elite Company members for 30, 45, or 60 minute lessons. Payment is $10 for every 30 minutes and goes directly to your mentor. If you are interested in getting connected, please email northshoredancestudio.com so we can get you matched up with one of our Elite Members.
PARENT/DANCER COMPANY HANDBOOK
Click here to read or print the handbook
NORTH SHORE DANCE STUDIO - HOME OF THE NOVAS!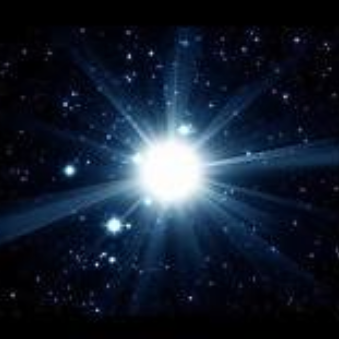 What exactly is a Nova? A Nova is a a bright star that shines incredibly intense. At times that star will nearly explode to make it even brighter, before returning to its normal brightness. In 2009, some of the students suggested we get a studio mascot. They thought of many different things starting with "N" but eventually landed on NOVA. From then on, we have adopted a star theme in many of our designs and brochures. As NSDS continued to grow, we needed to have a way of distinguishing between different groups of dance companies, which is when we decided to come up with "Nova" related terms. There are the Galaxy, Cadettes, Cosmos, Comets, Astros, Orbits and The Eclipse. So there you have it, the story of how The Novas came to be!
Fall 2023-2024 Schedule
2024 Spring Recreation Dance
Registration form
Click here to download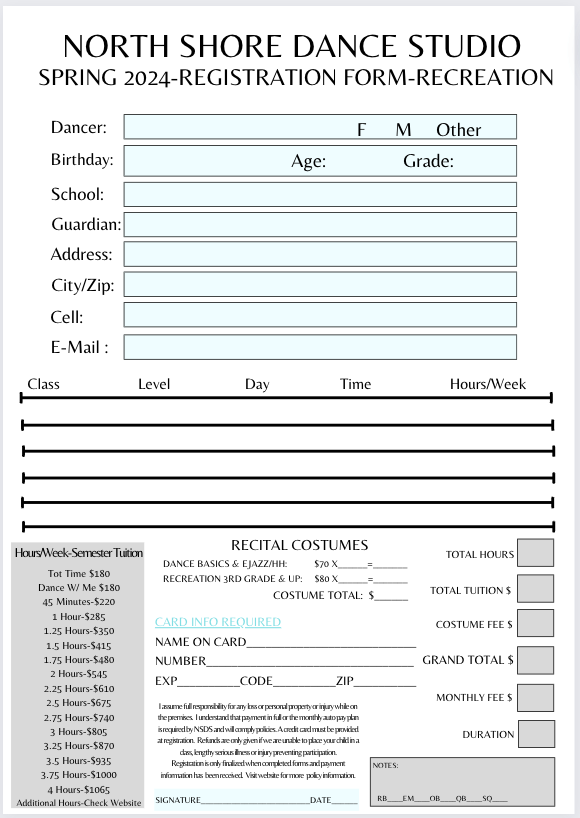 » Click to download the Company Registration form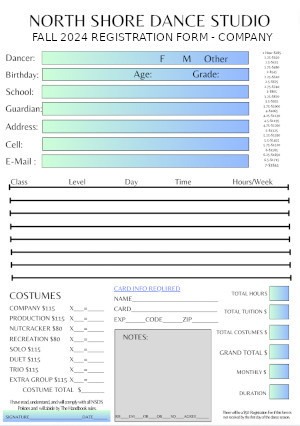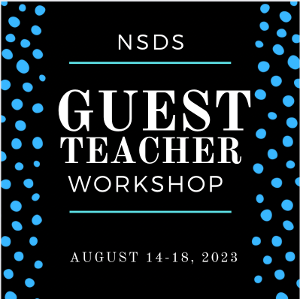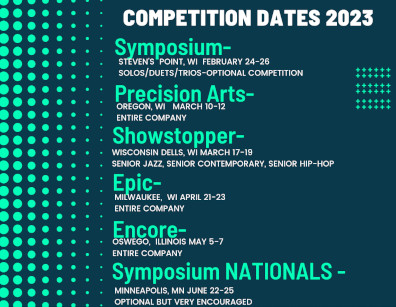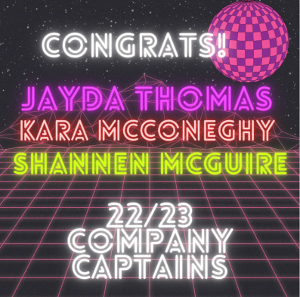 We are donating to American Heart Association this year!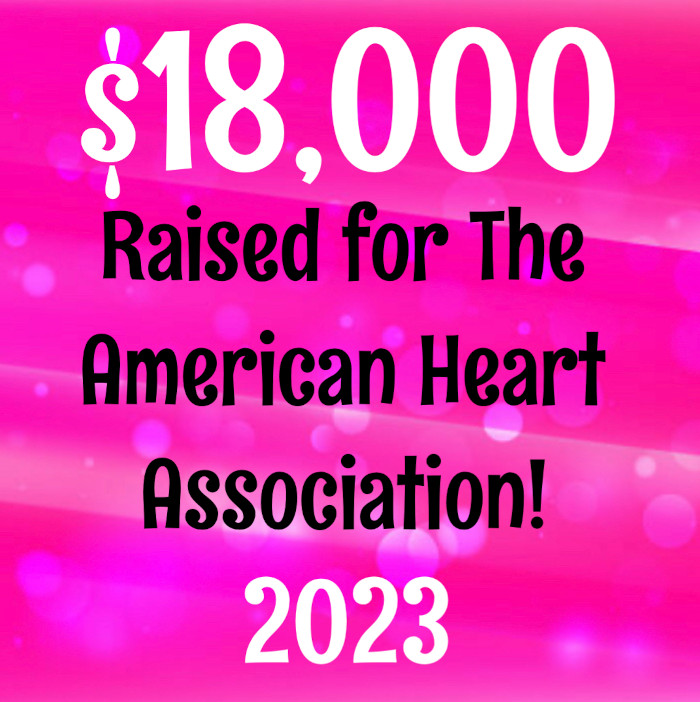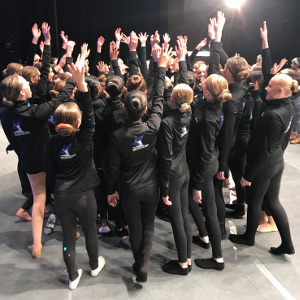 COMPANY COMMITTMENT
The Company attends several conventions and competitions in the Midwest throughout the dance season (September-July), as well as NSDS' annual winter Benefit Concert and end of the year Recitals. Member attendance at all performances are required to be a part of the company. Transportation, food and lodging are each dancer's responsibility. Carpooling is highly recommended.
Company members who are a part of Jazz, Contemporary or Ballet companies, are also required to take Ballet classes! Dancers who are Level IV and above are required to take Ballet class twice a week. There are no exceptions! NSDS also offers Pointe class for their level V and above dancers.


AUDITIONS & PLACEMENT
No auditions at this time.
» Download the Company REGISTRATION FORM


The Company is selected every June during Company Auditions.
The staff will place each individual in the appropriate Company level, according to skill and talent.

PARENT/DANCER COMPANY HANDBOOK
Click here to read or print the handbook

TUITION
The class tuition is the same for company as a regular NSDS class. Tuition is based on hours of dance per week.

COMPETITION FEES
There is a $300 competition deposit. Each dancer's competition fees will vary according to how many dances he/she is in. Company members will receive their company statement in December.

The faculty will select students to participate in "extra dances" ( i.e. solo, duo, trio & small group). There are additional costs for these dances ranging from $10 to $60 per class. All payments go directly to the choreographer, either by cash, check or Venmo.

COSTUME FEES
» Download the HAIR & MAKE-UP GUIDE checklist

Company Costumes - $115 per Company

Special Costumes - $100 per special dance

Production Costumes - $100 per production. (Jazz & Tap companies are involved in the Production)

Additional Classes - If your child is a member of the Company they are more than welcome to take additional classes. Costume fees would be $75 per additional class.

Gear - A company warm-up jacket is required for all competitions and can be ordered at NSDS. Accessories, such as jewelry and hairclips, can be purchased at NSDS for $5 - $10.

COMPANY POLICIES
Please read through this prior to handing in your Company Contract
Click here for the 2022-2023 Company policies